Remember Radio does not own the copyright to certain media posted within. Disclaimer Viewable on main page.
Follow us on

Twitter

&

Facebook
Music Cares Fund Established to Raise Money for Las Vegas Shooting Victims

The Community Foundation of Middle Tennessee established the Music Cares Fund on Monday (Oct. 2) to raise money for victims of the Las Vegas mass shooting that left more than 50 people dead and 500 injured.
On Sunday, the final night of the Route 91 Harvest country music festival on the Las Vegas Strip, a gunman opened fire from the 32nd floor of the Mandalay Bay Resort and Casino into the crowd of roughly 22,000 people below. The Community Foundation of Middle Tennessee has worked frequently with the country music community in the past and will donate all proceeds to the victims of the shooting.
"Country music is the heart of Music City," said the foundation's president Ellen Lehman. "We are reaching out to country music fans who fell victim to this evil. They must know we care and care deeply. Our prayers are with them."
How to Help Victims of Las Vegas Mass Shooting
After the mass shooting in Las Vegas at the Route 91 Harvest country music festival on Sunday (Oct. 2), the victim totals from the attack have grown to 58 confirmed dead and over 500 injured. Many victims have not yet been confirmed.
In response to the tragedy, the official Twitter account of the city of Las Vegas has shared various ways to help and find loved ones affected by the attack -- including info about the local family reunification center, as well as the best place to donate blood to aid victims.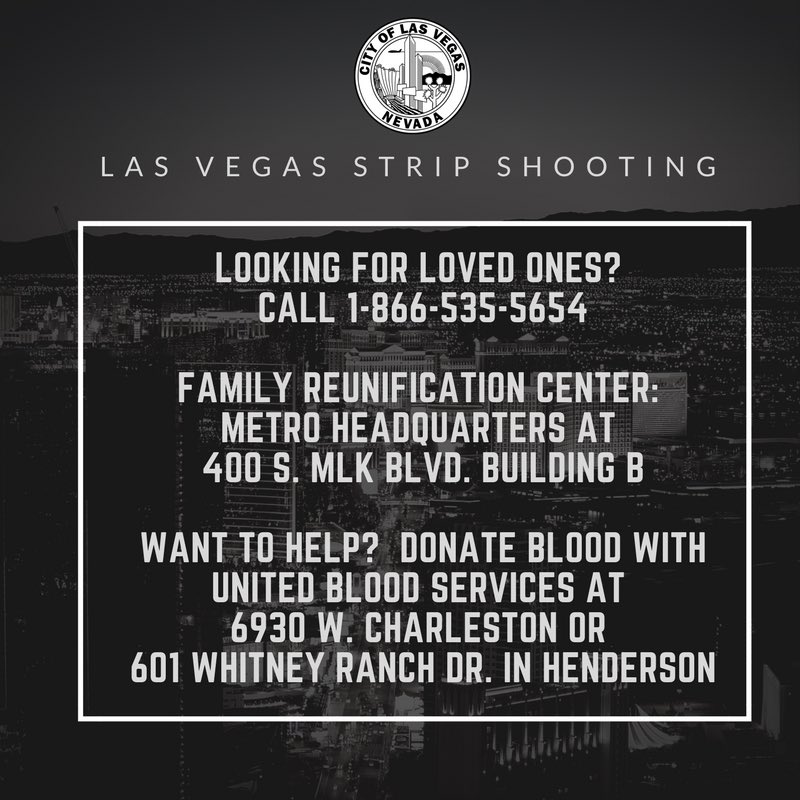 Besides the listed location for blood donation, multiple locations in the area will gather blood to help victims.
If you're in Las Vegas and want to be a hero -- donate blood. They're desperate for supply to save lives. Here's where to go: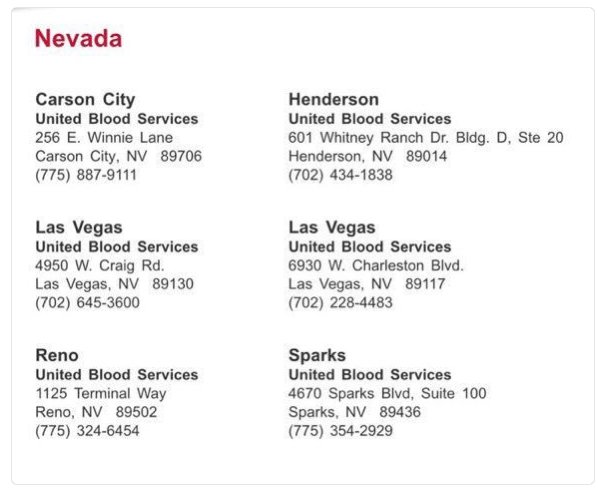 Those who are not in Nevada and still wish to help can donate to the Red Cross' Southern Nevada chapter online, or by calling 702-369-3674, and donating by mail to American Red Cross, Southern Nevada Chapter 1771 E. Flamingo Rd., #206B Las Vegas, NV 89119. You can donate and find more information here.