NFL Predictions Week 1: Odds, Picks and Projections for Opening Schedule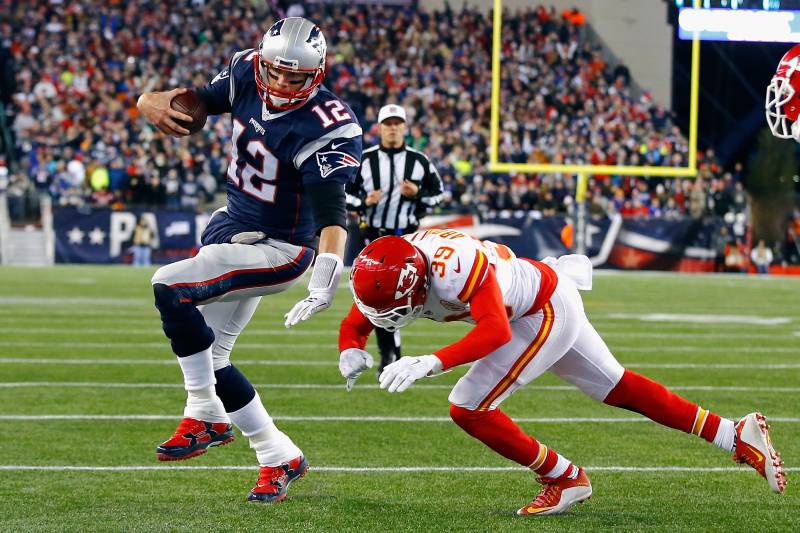 The wait is over; on Thursday night, the Kansas City Chiefs and defending Super Bowl champions the New England Patriots will kick off the 2017 NFL season in their clash on NBC.
Gone are the days of having to watch third-string quarterbacks pass the ball to future practice-squad players. NFL roster cutdowns concluded on Saturday, and from here on out there's only "real" football as far as the eye can see.
Week 1 picks and projections are always a tricky business. With no regular-season snaps to go on, oddsmakers tend to heavily favor home teams, as you'll see below. For instance, should the Detroit Lions really be three-point favorites over the visiting Arizona Cardinals?
To that end, the following picks for the results of each matchup take not only OddsShark's numbers into account, but also the strength of each team's roster after free agency, the NFL draft and the latest additions and subtractions leading up to the roster cut deadline.
Author's Note: I question the place & time of the
Jacksonville Jaguars @ Houston Texans game due to
Hurricane Harvey

Week 1 NFL Odds, Picks and Projections
Thursday, Sept. 7
Kansas City Chiefs @ New England Patriots (-7): 8:30 p.m. ET, NBC; Pick: Patriots
Sunday, Sept. 10
New York Jets @ Buffalo Bills (-5.5): 1 p.m. ET, CBS; Pick: Bills
Philadelphia Eagles @ Washington (-2.5): 1 p.m. ET, Fox; Pick: Eagles
Oakland Raiders @ Tennessee Titans (-1): 1 p.m. ET, CBS; Pick: Raiders
Tampa Bay Buccaneers @ Miami Dolphins (-2.5): 1 p.m. ET, Fox; Pick: Bucs
Jacksonville Jaguars @ Houston Texans (-4): 1 p.m. ET, CBS; Pick: Texans
Arizona Cardinals @ Detroit Lions (-3): 1 p.m. ET, Fox; Pick: Cardinals
Atlanta Falcons (-6) @ Chicago Bears: 1 p.m. ET, Fox; Pick: Falcons
Baltimore Ravens @ Cincinnati Bengals (-1.5): 1 p.m. ET, CBS; Pick: Bengals
Pittsburgh (-8.5) Steelers @ Cleveland Browns: 1 p.m ET, CBS; Pick: Steelers
Indianapolis Colts (-3) @ Los Angeles Rams: 4:05 p.m. ET; CBS; Pick: Colts
Seattle Seahawks @ Green Bay Packers (-3): 4:25 p.m. ET, Fox; Pick: Packers
Carolina Panthers (-4) @ San Francisco 49ers: 4:25 p.m. ET, Fox: Pick: Panthers
New York Giants @ Dallas Cowboys (-5.5): 8:30 p.m. ET, NBC; Pick: Cowboys
Monday, Sept. 11
New Orleans Saints @ Minnesota Vikings (-3.5): 7:10 p.m. ET, ESPN; Pick: Saints